Gmail does not need any introduction. For starters, it is name of email service provided by Google. We generally use Gmail.com to access this web based email service. Ever been to Gmail.net ? Ideally, one would think Gmail.net will point to Gmail.com and you can access your Gmail email account.
So what is Gmail.net about – another email service?
Well, all wrong! Gmail.net somehow slipped from Google's eye and has non-Google owner. As per whois records domain holder is Jerry Anders. So, do we have another email service at Gmail.net? Here is another surprise: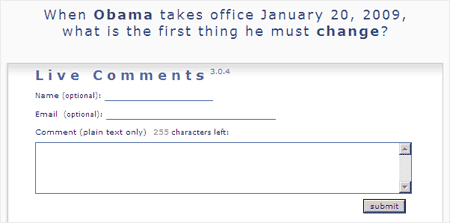 1. Long back in year 2008, Gmail.net loads up a form asking users to comment on "… When Obama takes office January 20, 2009, what is the first thing he must change?"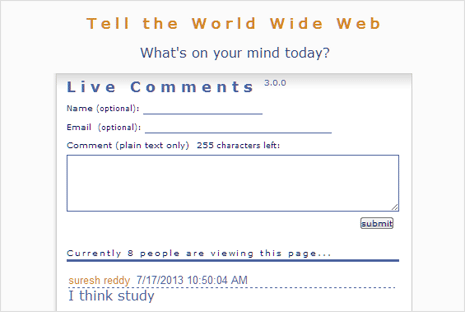 2. As of year 2013, it asks "What's on your mind?". Lot of users have added random comments trying to answer this question. Strange web world and domain ownership. Here is another Gmail domain you might want to check Gmail.es [Now it is un-reachable but it said under construction in 2008 – duh!].