A Throbber(also known as Loader image) is a graphic found in a graphical user interface of a computer program especially in  browser, that animates to show the user that the program is performing an action.For example when you are loading or reloading a window in Firefox, in the tab you see a small 16X16 graphic that is showing you that the page is being reloaded. You can easily change this throbber graphic image.
Use new Throbber image in Firefox
1. Open Firefox browser & install  Throbber changer addon.
2. Goto Ajaxload or Preloaders to download throbber animated images. Select  Background Color and foreground color using color codes and click on generate it icon. Save the icon on your PC.
3. In Firefox, goto Tool > Add-ons > Throbber Changer.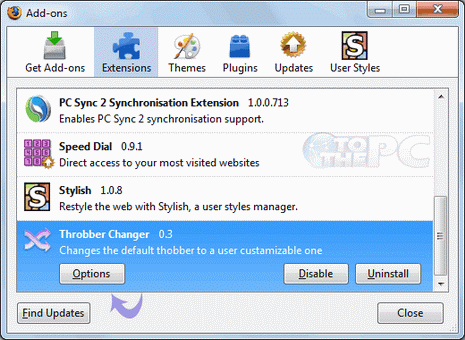 4. Go to 16 X 16 px animation and select the image that you just saved it on your PC and Click on OK.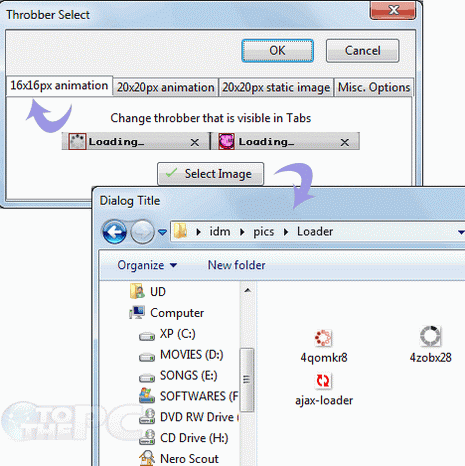 6. Restart your Firefox.
Important Note: Use these specifications only
1. For Tab Throbber use 16 X 16 .gif animated image
2. For Toolbar Throbber use20 X 20 .gif  animated image
3. For Static Tootlbar Throbber 20 X 20 .png (preferably) image.
Now When you load a  new window, the new customized throbber will be shown.