Do you want to create a PDF file containing images? Zilla JPG to PDF is a simple converter for JPG to PDF conversion. You can add multiple images and sort them to create customized PDF file containing those images. It also allows you to specific basic information for PDF file being created like: document title, author, subject line, creation date and much more.
Free JPG to PDF conversion
1. Download Zila JPG to PDF converter.
2. Unzip, install and launch the program.
3. Drag drop image files in application window.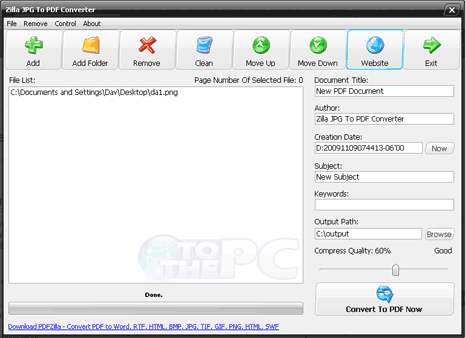 4. Sort image files, add basic PDF file information.
5. Click "Convert to PDF now" button to create final PDF file.