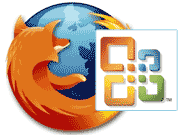 We have already seen number of ways to open docx files created in Office 2007. We can open them using Gmail and lots of other methods discussed here and here.
There is a new Firefox plugin that allows you to open any docx file without any other software like Office 2007. Using this plugin, you can view docx file in original format with all its formatting intact. This Firefox extensions in available for both Windows and Linux.
Checkout full details of OpenXML viewer at Codeplex [via]. See following video before you download and install this Firefox plugin.