FoxyTunes is one cool Firefox extension to control any media player while surfing the Web within Firefox browser. You can find lyrics, artist images, videos, bios while listening to music with FoxyTunes.

Music dashboard shows song info, album art, recent history. It allows quick preview of any podcast, stream any or all episodes to your player. You can easily find music on the Web pages you visit and stream it to your media player with a click.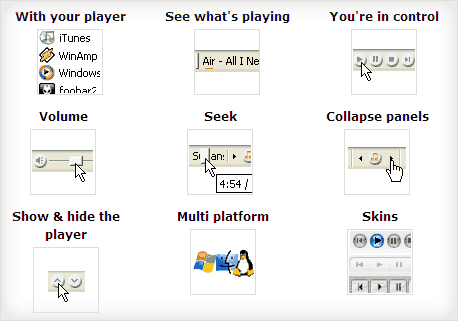 You can also enjoy music with FoxyTunes even when you are not in Firefox with FoxyTunes Mini (this feature only in Windows). It is a music desktop widget with its own tabbed browser.
There are loads of features to be explored, download FoxyTunes to control, listen and relish all your music within FireFox.