Are you looking for quick and easy way for converting Roman numerals to regular numbers? We have already seen Roman Arabic Numerals Converter for such conversion. Here is similar tool for Roman numeral to number conversion which is fully portable: does not require install, download, unzip and start using it.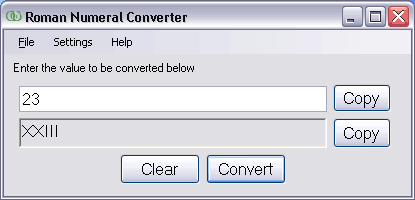 Just enter Roman or Regular number in the first input box and then click on Convert button. Equivalent Roman or Regular number will appear in the output box. It allows auto-copy of the final result for easy pasting or sharing.
As seen above, you can also change look of the application by using different theme options. Goto menu option: Settings > Color Theme > Themes and chose the theme of your choice. Download portable Roman numeral to Number converter, its handy!