TothePC is all about tips and resources to make your 'techno Life' easy. It feature tips, tricks, resources and downloads presented in a simple manner for every computer user. How-to guides has step wise description of process at hand along with relevant screenshot images and video tutorials.
TothePC helps you stay updated with latest technology buzz from giants like Google, Apple and Microsoft. You can follow TothePC on Twitter, Facebook and Youtube. Also, subscribe to latest TothePC update via RSS feed, email subscription and Twitter updates.
About Davinder Singh Kainth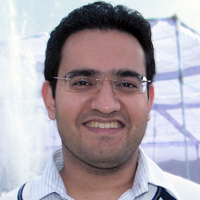 Davinder Singh Kainth founder and chief editor of TothePC, holds MBA (Finance) management and computer graduation (BCA) degree.
Even today, it becomes difficult to make people understand "Who is a blogger?" Anyway, I am one!!!
After 2 years of fun, learning and working on job at multinational company – it was time to say goodbye to fixed working routine and HELLO to world of blogging.
Besides content writing, love to work on cool designs in Photoshop and WordPress themes. With profound stay in blogging work, for sure a web consultant (sounds cool?) at work!
Connect with me: Twitter | Facebook | Google+ |  About.me
Reach me at: davinder(at)tothepc(dot)com