With introduction of timeline layout for Facebook profiles, cover photos have become essential part of the overall profile (and of course ideal way to show off creativity). One major limitation of cover photos uploaded on Facebook is their "Public" visibility. Any Facebook user can view and comment on your current or old cover photos irrespective of him / her being your friend or "friends of friend". So be very careful while using specific photo as cover photo and try to delete old photos in "cover photos" album or move those photos to different photo album in your Facebook account.
Disable stranger comments on Facebook Cover photos
Problem is, things don't stop at just public visibility of cover photos. By default, other Facebook users besides your friends can easily comment on your cover photos. Therefore, you may want to disable "public" commenting to avoid any bad taste comments from strangers on your cover photos.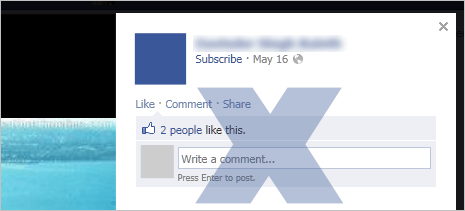 1. While logged into your Facebook account, open [facebook.com/settings?tab=subscribers] subscribers settings page. Alternatively, you can click on down arrow at top right and then click on Account Settings option. Further, click on Subscribers tab on the left side.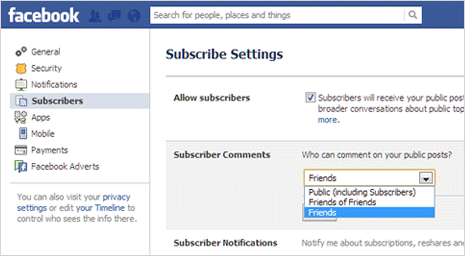 2. On the Subscribers page, look for [Subscriber Comments Who can comment on your public posts] option. Click Edit button next to this option and select "Friends" from the drop down box. Once you enable this option, comment form won't show up for strangers viewing your cover photos on Facebook.
If you want anyone on Facebook can comment on your Cover photos, then select "Public" option. For limited visibility among friends and related users you can select "friends of friends" option. However, for strict privacy and not allowing strangers to comment on your Cover photos on Facebook, select "Friends" option.