Are few features of a program application disabled due to lack of administrative access in your account on Windows 7 computer? You can easily overcome this by launching a program with "Administrator access" by switching to admin mode. By default, all programs do not get admin rights to protect PC from any un-authorized activity.
Administrator mode in Windows 7
1. Right click on program application icon & then click properties option.
2. In the Properties dialog box click on Advanced button.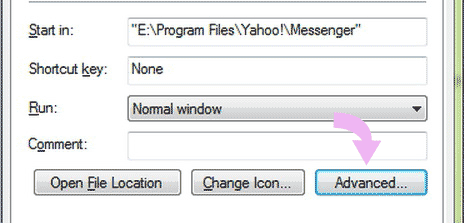 2. Now select the check box for " Run As Administrator " & press OK.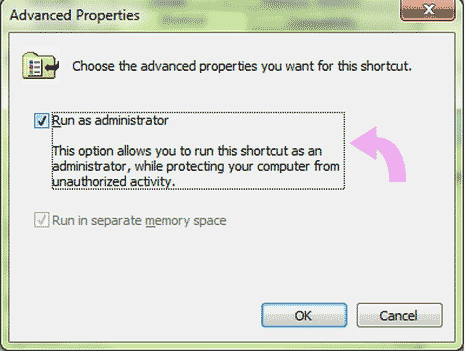 Hence, to run any application in Administrator mode or privileged mode, you can select or deselect "Run as administrator" check box with ease on Windows 7.