Here are few gadgets for interest of Geeky boys and their girlfriends. While boys can use them, girls can gift them to their boyfriends for that extra attention. Here goes…
FOR THAT PERFECT GOATEE OBSESSED
Obsessed about having that perfect goatee? Well, checkout Goatee Saver that sticks to your face and you can shave around for that perfect goatee shape. Look like a device meant for dog's mouth before the injection. Jokes apart, device for sure is practical enough!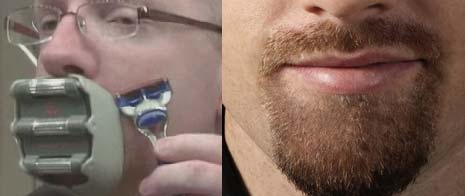 SWISS MEMORY USB DRIVE & KNIFE
A USB flash drive, LED light, Swiss Army knife and ballpoint pen all integrated in one cool Swiss memory USB drive. It has the tools, you just need to think of numerous uses!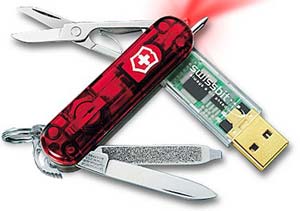 HOW TIE ON HOW TO TIE A TIE
A tie with easy to knot tying instructions printed on Fred's handy How Tie. Just look into mirror and start the tie process. Wonder which occasions is best for such a tie!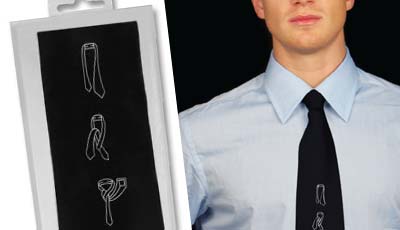 GENTLEMAN'S BALL SCRATCHER
When you get an itch in that most awkward of spots, what's a man to do? Your fellow men understand the need to have a good old scratch sometimes, the female of the species tend to be disgusted.

GIRLFRIEND'S PHOTO IN DIGITAL WALLET
Get a lively digital image of your loved ones in your wallet. i-wallet can play recorded messages at the same time as displaying pictures with easy photo transfer from PC via USB.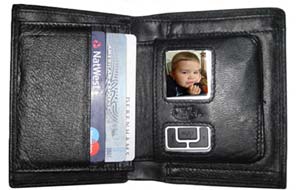 Like the above stuff? Do you know any geeky stuff that can be added to this list? Get creative and share by adding a comment.