Clip Clip is latest addition to online bookmarking tools that allow you to save any part of a webpage in its original format. It is an online scrapbook where you can paste cut-outs from different webpages of your interest.

Besides being Free, it is very easy to use. Just like in usual copy paste operation – Select and highlight the part of a webpage of your interest. Then click on Clipclip button on the toolbar.
Enter the Clip title, Tags and optional notes for reference and its done. Besides clipping the parts of articles, you can also explore latest clips or browse groups, email clips to friends and family, Join groups and share your clips instantly.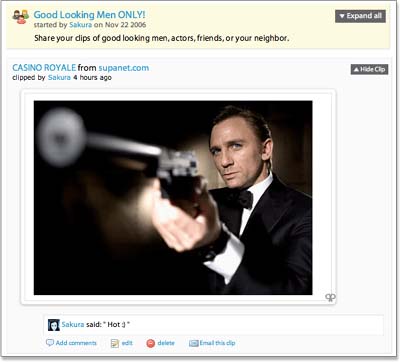 Details: ClipClip – How it Works – Features
This can be very useful in sharing content of a specific interest among group of friends. No more boring URL sharing, now share the text and image from webpages of your interest.