Every Webpage is loaded with text and loads of text formatting. There are times when you only need to copy text and not the associated text formatting. You can select the text with mouse pointer and copy it.
Then open notepad and paste the copied text. While this is easy, it is also very time consuming. You can make this process more easy and quick using a small utility HTMLasText.
Browse the HTML file location and click on convert button. A text file containing 'only text' of the select HTML file will be created on the predefined location. You can convert multiple HTML files in the same folder at once, by using wildcard. (e.g.: c:\files\*.html)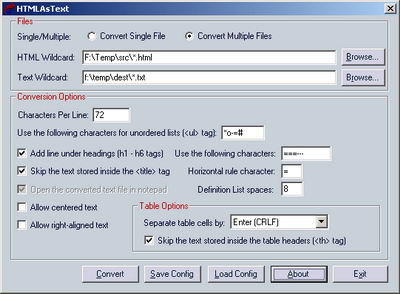 You can also configure conversion options for more customized result like number of characters per line, adding line under heading (h1 – h6 tags), skip text stored in title tag and many more.
Details: HTMLAsText – Download this utility
One small utility to make your techno life  more easy. Now extracting text from webpages should be easier than ever, what say?