Is Google Chrome not showing "http" next to website URL in the address bar? Newer Google Chrome (version 6.0 and above) has cleaned up address bar area (also called omnibox). Besides severing as address bar, it can also be used as search box. Just type any keyword in address bar and hit enter key to view search results.
Missing 'http' in Chrome omnibox / address bar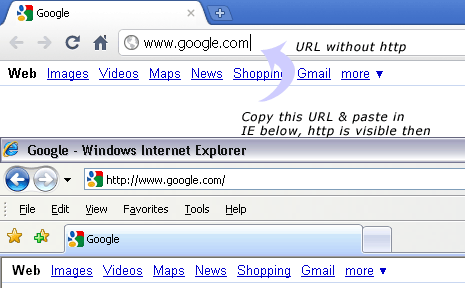 In real sense, http is still present but is invisible to the user. If you copy the URL displayed in Chrome (which is without http) and paste it in other browser or notepad – it will show http next to URL after the paste. Hence, http is still present but hidden from user for neater view of address bar.