"… Windows Media Player cannot play the file. The Player might not support file type or might not support codec that was used to compress the file." You may get this pop-up message while trying to play a video file with un-supported format in Windows Media Player. Media player can playback majority of video formats, however it does need additional codecs for opening and playing specific video formats like Ogg, Flac and so on.
Install codec file for Ogg & Flac playback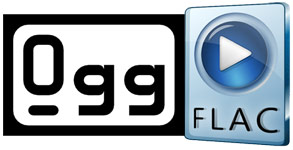 You can easily add functionality to open and playback Ogg, Flac files in Windows Media Player by installing necessary codec file. Download Codec for Windows 32 or 64 bit operating system.
Before the install, make sure you uninstall any previous version of these filters. Also, media player or any directshow applications should be closed before you start the codec install process. After installing this codec, Windows Media Player should able to playback Ogg Vorbis, Ogg Speex, Ogg Theora, Ogg FLAC and native FLAC format files.