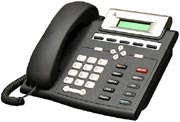 [India specific] You could be calling friends and relatives abroad for Re1 to Rs2 per minute as against Rs7 per minute.
Overall call rate may take sharp tumble down by 80% and local calls could become virtually free in near future.
This is how Times of India is painting future scenario as a result of GO ahead to internet telephony. Telecom regulator has thrown open voice market to Internet Service providers (ISPs).
NET CALLING IS FREE VIA MESSENGER, SO WHATs THE FUSS?
Yes, we can make free and unlimited calling between PCs connected to internet and using messenger. But now you can be calling from PC to a mobile phone OR from a mobile phone to PC with internet.
With ISPs getting heads up in voice market, expect more competitive pricing. Mobile Service provider may follow suit and crash prices matching those of ISPs. So besides existing PC to PC calling and PC to mobile international calling – get set for PC to mobile calling within India.
More people will talk and this will eventually help in internet broadband penetration and lower tarrifs. Picture looks rossy, lets wait and talk!