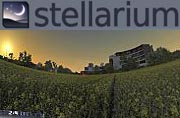 Relish beautiful view of sky with stars, clouds and much more right on your computer screen using Stellarium. It shows a realistic sky in 3D, just like what you see with the naked eye, binoculars or a telescope.
Stellarium is a free open source planetarium for your computer. It is available for Windows, Linux and Mac platform. It allows you to visualize beautiful view of sky in different times in all its glory. If you have a projector, then you should surely try this out. I am sure you will love this.
It has very easy and useful interface with powerful zoom function. When you launch this application, select the time of the day and start seeing the beautiful view of sky at that time of the day!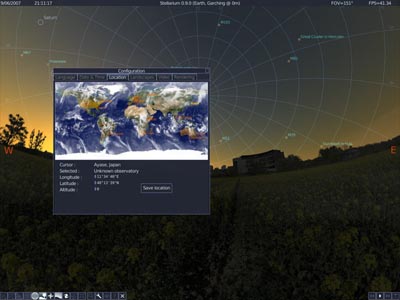 Some other features include: extensive keyboard control, telescope control, multilingual interface and many more. You can also customize this by adding your own deep sky objects, landscapes, constellation images, scripts.
Stellarium: Website – Download (windows) – FAQs
You can see star twinkling, shooting stars, eclipse simulation, skinnable landscapes, now with spherical panorama projection. Already thinking of such beautiful view, why wait? Such view only require a download and install! via – Madhur Kapoor