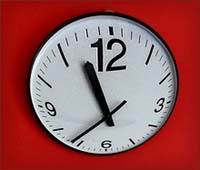 …started my computer and it went ON, ON and ON. Infact, it is still ON with no near possibility of a restart. Weird?
Well, most of us are lazy enough to reboot Windows and keep it running for a long time. We never bother to check for how long computer (or Windows) has been running continuously.
A small program 'Windows Elapsed Running Time 1.20' can help in real time check. This small utility shows the time elapsed since Windows was started. It can stay resident in the system tray. Works with Windows 9x/Me/2000/XP. Basic features include:
Full support of Windows XP Themes.
The program options are now saved.
Show the time in days, hours, minutes, seconds format.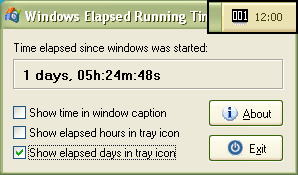 Time elapsed Utility: Click here to download  
This piece of free software will keep you updated - for how long Windows has been running and will probably inspire you to reboot Windows – it also needs timeOff. [Image Flickr]