With more and more people getting hooked to internet in India, entertainment needs are also rising. One can easily download movies and songs (pirated) from number of entertainment forums.
What about legal ways to access bollywood movie content? Well, things are moving big time in this regard as well. Number of players have come up and offering Bollywood movies downloads or pay per view options.

Besides the latest content, pricing is very competitive. For a western consumer pricing is dirt cheap, but from Indian perspective they are still on higher side. However, with more player prices should fall further. Here are three websites that offer full bollywood movie viewing/download:

1. Rajshri –Rajshri is well known production house which has churned out some big bollywood movies. Now there flagship website is all for video content.
Besides latest bollywood movie downloads, you can view full movies for free and also watch scenes and songs from your favorite bollywood movies. Besides bollywood, website also offer huge amount of Indian Television content.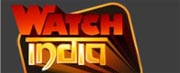 2. WatchIndia –WatchIndia.TV has partnered with top rated TV networks in India to provide breaking news, hit series and entertainment specials, fascinating documentaries, thrilling sports events, cricket highlights, exclusive commentary, and the best of Bollywood movies.
You can subscribe to channels like: Zoom TV, Times Now, Aastha International, IOL Movie channel, Zee TV, Zee Sports, Zee Cinema, Zee Punjabi and Zee Gujarati. You can watch latest Yash Raj Studio movies on pay per view basis.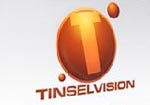 3. TinselVision –Website offer Bollywood movies and soaps for as low as $1.99 with subscription packages from $9.99 a month. Now combining the choice of video-on-demand with the power of the web.
No preview or explicit details of offerings are available on the website and they want you to signup!
In case you have really good internet connection and liking for bollywood content, then above websites should able to hook you. Rajshri stands out the best in offering quantity & quality of content.