Here is an interesting way to keep desktop clean and spanking tidy with cute free utility 'Desktop Teleporter'. It automatically moves newly added files from desktop to a specific (pre-defined) folder. Most of us tend to download and paste files directly on the desktop. This results in desktop looking like a file farm.
'Desktop Teleporter' will keep desktop clean with no trace of any downloaded or copied files. There are number of configuration options to select different destination folder for different type of files. It supports various file and folder filters to configure automatic movement of files from desktop to folders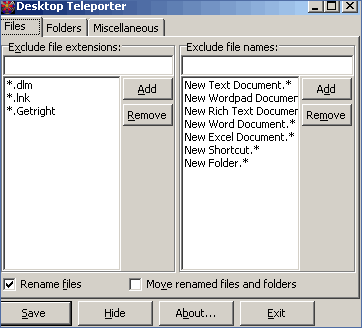 You can also write notes while files are being moved. Download Desktop Teleporter to added little automation to desktop chores and keep your desktop clean N tidy!