Majority of email users do not bother changing text style, just quickly type message and click send button. But things are changing and now users prefer to style the email text with specific font type, size and color before sending it. By default, you have to manually change the text style using rich formatting bar in compose box of Gmail. Now you can automate this and set stylish default text formatting for every email you send.
Set default stylish text formatting in Gmail
1. Goto Gmail.com & login into your account.
2. Click "Settings" link at top right & then click "Labs" tab option.

3. Click enable next to "Default Text Styling" & click save changes button at bottom.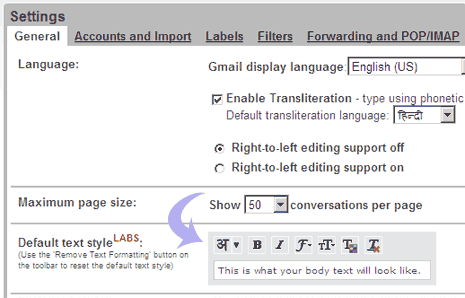 4. Now goto Settings > General tab & check for "Default Text Style" box.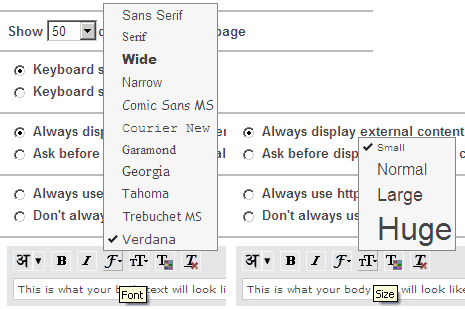 5. Set default format for text by changing font type, style and color. You can click "Remove Formatting" (last button) to cancel customized default text styling.
For sure one easy way to keep all outgoing email text stylish and uniform. Another useful Gmail labs feature. [via GmailBlog]