Every Facebook profile account login is associated with specific email address. At times, you may want to change email ID being used to login into Facebook account. You can easily make change by removing existing login email address and add new email address for Facebook account login.
Change & update Facebook login email ID
1. Goto Facebook.com and login into your account.
2. Then click Account > Account Settings (at the top right).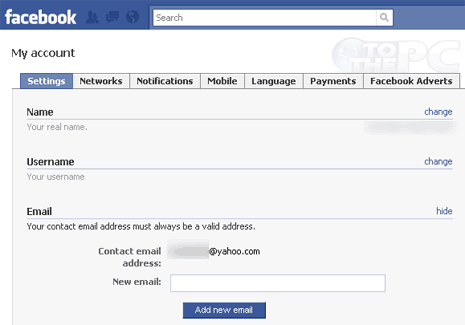 3. Under "Settings" tab, click change button next to email.
4. Then add new email address for your Facebook account.