Plugins are very useful in making web browser functionality more smooth and productive. Firefox support plugins allowing users to have better web browsing experience as they surf different types of online content like Flash videos, java games in the browser. Plugins are made by third party companies like Google, Adobe, Apple for seamless integration of their services and features with Firefox browser. While plugins are useful, they do not update automatically.
Check to see if Firefox plugins are 'up to date'
As a user, you should check for outdated plugins and update them to new version. Old and outdated Firefox plugins can cause various problems: they can interrupt normal web browsing, increase risk for attack by malware, viruses and other security threats. Updated and latest version of plugins improve the overall web browsing experience along with security.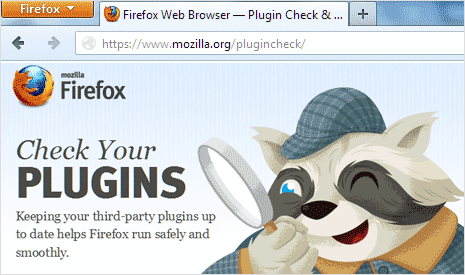 1. Firefox Plugin check page [mozilla.org/plugincheck] makes task for checking plugin updates very easy. Checking each plugin for updates can be time consuming task, Firefox Plugin Check page provide quick listing of all installed plugins along with their outdated or updated status.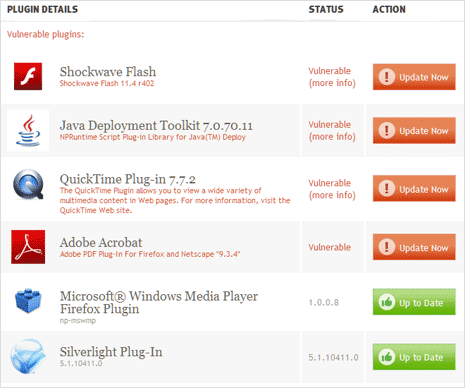 2. You should see 'Update Now' button next to outdated plugins. Click on Update Now button to download latest plugin updates. Similarly, download updates of all outdated plugins and then restart your Firefox browser. You may open Firefox Plugin Check page again to confirm on all plugins with updated status.
Video: Firefox Plugin check page for latest updates
This service only handles few important and most used plugins. You may notice 'Research' button next to few plugins. Clicking this will open search page for specific Firefox plugin. You can search the web to confirm on any update availability for that plugin and install plugin update accordingly.