Firefox version 7 release brought lot of new features like speed improvements, neater address bar by hiding http part of website URL and much more. However, it has also cause one serious issue of some or all of existing addons going missing as they are hidden now. While Mozilla promises to fix this issue in next Firefox update, in the meantime you use following easy procedure to resolve the issue in existing Firefox 7 browser install on your computer.
Download Add-on Recovery Tool for Firefox 7
1. Launch Firefox browser and open Add-on Recovery Tool [Not available – addons.mozilla.org/en-US/firefox/addon/fx7-recovery/] webpage in it (it is special addon released by Mozilla to fix hidden addon issue). Click 'Add to Firefox' button for downloading this addon.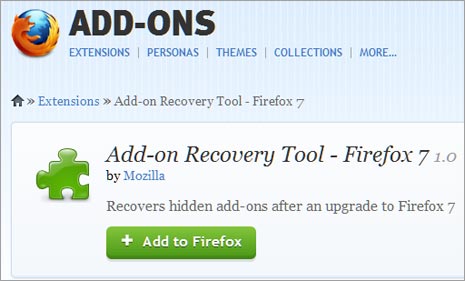 2. Click Install Now button to start the installation. Once install is complete, click Restart button to restart Firefox browser. After restart, all missing addons will be restored and this tool will be removed automatically.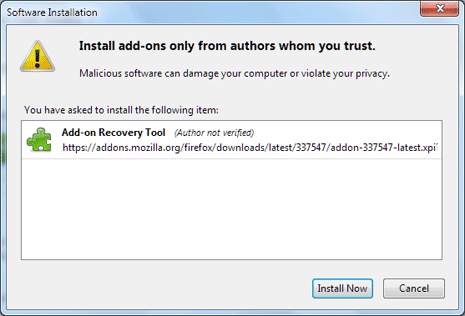 In many cases, popular Firefox addons like NoScript went missing after upgrade to version 7 of Firefox browser. This was due to bug in Firefox 7 version update and above addon install should fix the problem at hand. [via Firefox Support]