Do you find address bar URL text too small? You can easily improve readability of URL in the Firefox address bar by increasing its font size. "Make Address Bar Font Size Bigger" Firefox plugin increases font size of text in the address bar. Bigger font looks better with more visibility and readability.
Bigger Firefox address bar font size
1. Launch Firefox browser & download Address Bar Bigger plugin.
2. Install the plugin & restart the Firefox browser.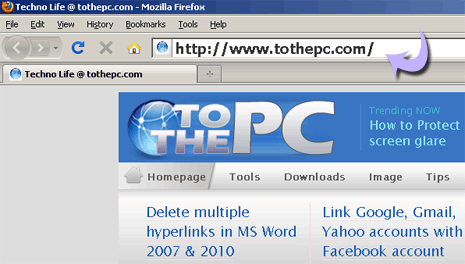 3. Type any URL domain in the address bar, it should appear bigger than normal. Cool, isn't it?