Many of us download online videos and save it on computer for future viewing. Downloaded online videos are generally in FLV flash format. In case you want to play these FLV videos on Quick Time player (on Windows or MAC), you need to convert video format from FLV flash to Quick Time MOV.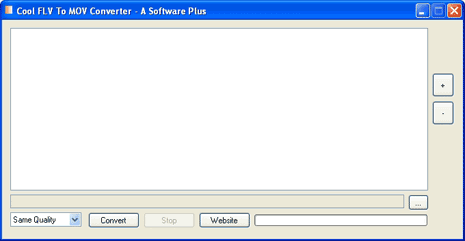 Related – 10+ Tools to Convert FLV Flash Files to mov. avi. mpeg
You can easily perform this conversion using free FLV to MOV Converter application. It has dead simple interface and can convert any FLV format video into MOV format. It can convert multiple videos at the same time and supports advance options like: set bitrate, framerate, frame size, aspect ratio. It also allows you to crop or pad black strips at outer part of video. Download FLV to MOV converter [2.71MB ] for quick & easy conversion.