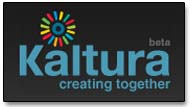 At First glance, Kaltura video site may look like a Youtube Clone but actually it isn't one. It is a Free online site for group video making where users can create content together. On the lines of Wiki, it allows users to collaborate on the creation of new content and editing/appending the existing content. One can add his/her perspective to existing content by editing it.
Also, you can set your whole new world at Kaltura with your own personalized page. Users who start a Kaltura choose its topic, pick a look for the Kaltura page, and invite friends to contribute video, music and photos to it.
You can mix-match and edit videos together and share the final product anywhere. Just like any other video website, Kaltura also provide number of options to share user created videos. You can view videos online, download them or even embed them on any webpage or blog.
It also has a cool online video editor with basic editing functions and some jazzed up special effect to refine the look of your video. Homepage lists number of groups for easy selection and browsing like: Film makers, musicians/bands, sports lovers, travellers and many more.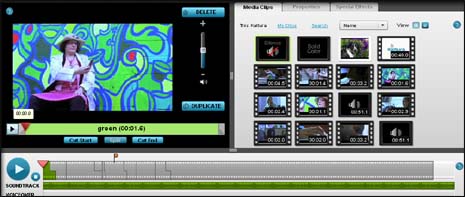 It provide a medium to document events, to socialize with peers, to fansource, to strengthen ties of an online or offline group, and to meet and interact with exciting people who share similar interests.
Kaltura: Website - About – Example Video on Internet 
Even if you do not want to participate in creating or editing videos, Kaltura is good place to view some unique and interesting videos. Keeping viewing…