Web 2.0 Badges is another result of web 2.0 times and services. These small and attractive badges do wonders in grabbing instant visitor attention. You can play with different colors and shape to add that extra effect.

Web 2.0 Badges is a free badge generator with a simple and effect interface. You can select the basic look of your badge by clicking on any of the available options. Enter the text to display and configure font text, size, color. Click on apply button and its all done.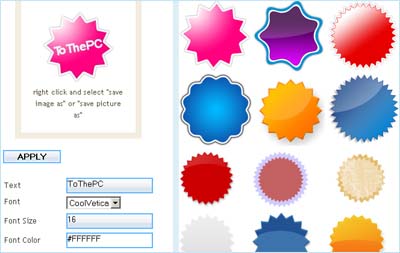 Web2.0 Badges: Click here to create Web 2.0 badges 
If you happy with the preview, right click and select "save image as" or "save picture as" and use it anywhere you want. Simple, easy, free and quick web 2.0 badge is ready!