Aero Peek is new Windows 7 feature allowing you to quickly view the desktop screen. Peek gives you the power of X-ray vision, so you can peer past all your open windows straight to the Windows 7 desktop. There are few Windows 7 users who may not like this feature and want to disable this feature. This can be easily disabled using following procedure.
Disable Aero Peek or show desktop Feature
1. Right click on Start button and click on Properties.
2. Under the Taskbar tab just uncheck "Use Aero peek to preview the desktop" option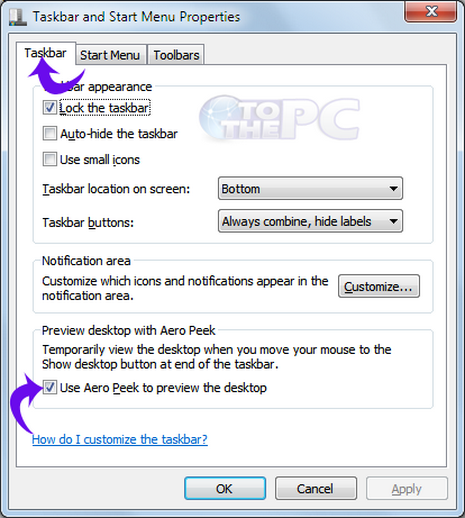 3.Click on OK. This will remove the show desktop feature to preview the Desktop.