Google Chrome has auto fill feature that allows you to fill forms on various websites in single click. When auto fill is enabled, it stores your details. At the time of filling forms, it provide suggestions for name, address, telephone number to quickly fill forms online. Few users, may want to disable auto fill feature and prevent Chrome from storing their information like name, address and so on.
Turn ON / OFF Google Chrome auto fill feature
1. Launch Google Chrome browser. Click on wrench icon at top right.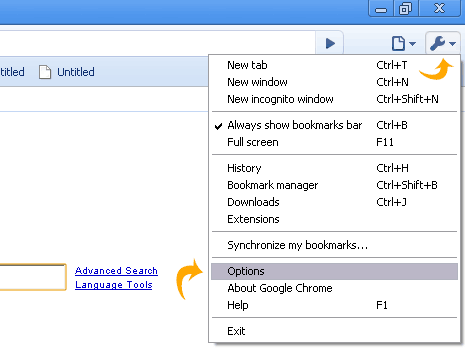 2. In the pop-up menu, click Options to open Chrome settings window.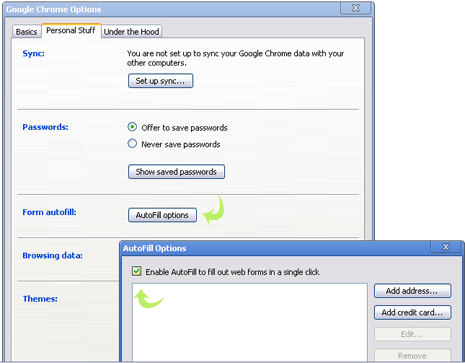 3. Click Auto Fill Options button under 'presonal stuff' tab.
4. Click to uncheck (no tick) next to "enable autofill to fill out web forms in single click" to disable auto fill feature. To enable it, click to check that option.