So you were exploring contents in your computer and found a file that does not make much sense. Most of us will head to search engine like Google to know more about suspicious files to ascertain if they are harmful. It can be dangerous trojan, malware, or simply a standard Windows file. Here is an easy alternative to dig out the meaning of such unknown files with 'Whatisthatfile' website.
This is a simple help for you to identify any unknown files on your computer. While this website may not cover all of them but still big database of files to explored about. Website also show 10 Latest files being explored like: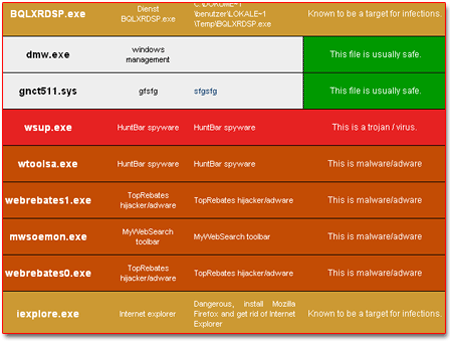 This website is a database about number of files which is growing with user participation. It is more like a wiki, in case a file is not listed there you can do your bit by listing a new file on the website.
Whatisthatfile: Website – Add a File – 10 Latest Files
You can add your file listing which is not listed on the website and even get your website listed for your active participation. Overall very good website with information worth checking out.