Windows 7 has a navigation pane (sidebar) which is displayed on left side in the explorer window. It is useful to quickly hop to specific locations on the Windows 7 computer. However, few users may not want this navigation pane for more screen space and simple layout. Fortunately, you can customize to remove this left navigation pane (sidebar) from the Explorer window on your Windows 7 computer in few simple clicks.
Windows 7: Customize to remove left navigation pane
1. Open any folder or My Computer or Windows Explorer (press Win + E keys).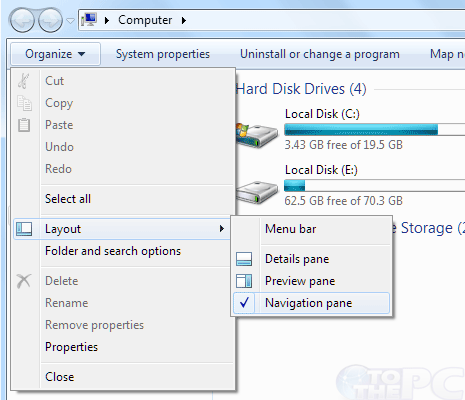 2. Look for 'Organize' tab button at the top. Goto Organize > Layout.
3. Click to uncheck (no tick) navigation pane option.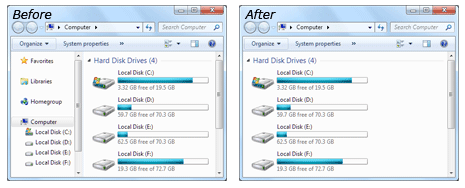 This will remove the navigation left sidebar from the Explorer window. You can easily get back navigation bar by checking navigation pane option under layout.