The finnish mobile maker Nokia has recently launched the latest version of Nokia Ovi Suite 2.1.0.87 as a final and stable version. Nokia Ovi Suite 2.1 comes with new features removing bugs and errors from the previous Beta versions. Nokia Ovi Suite 2.1 has finally launched this release to overcome the flaws in Nokia PC Suite to carve and edge in the developing mobile technology and to provide optimum symbian platform to the user.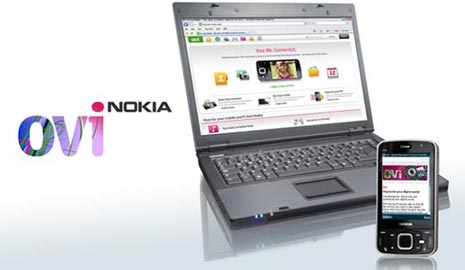 Features of Nokia Ovi 2.1
1. Contacts sync with Mozilla Thunderbird.
2. Video support Transfer, play and share your videos.
3. Error fixes and performance improvements.
4. New languages (Hindi, American English and Ukrainian).
5. Windows 7 support – extended support for new operating system versions.
6. Download Ovi Share library – a copy of your Ovi Share content to your computer.
7. Keep your device applications up-to-date with new device applications (Independent Application Delivery, IAD)
Basic System Requirements:
Windows 7 or Windows Vista SP1 or newer, or Windows XP SP2 or newer. 2 GB hard disk space, 1 GHz Intel Pentium 4, 64 MB display memory, 512 MB RAM, 1024×768 screen resolution and 24-bit color graphics card.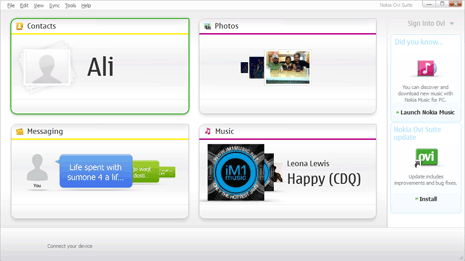 Nokia Ovi Suite 2.1 [Download here] has whole new interface as compared with Nokia PC Suite which provides the mobile user an extended interface for transferring file to and from the PC.