Windows 7 comes with a sparkling new feature to control the volume of specific applications running on your system. Now you can either boost up or silence the volume level of any application without interfering the Master volume of the system. It implies, you can set different volume levels for specific running programs on Windows 7 PC.
Change volume levels of an application
1. On the taskbar pane to the right, left-click on the volume icon and click on Mixer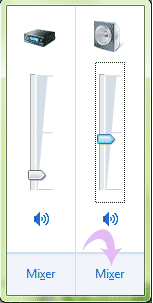 2. Now with an application running such as Youtube in Mozilla browser, you can change the volume levels shifting volume pane.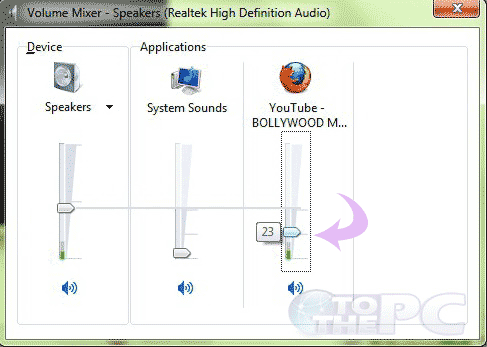 Now without having any hindrance with the Master volume, one can easily manage the volume levels of various application running on a Windows 7 system.