Want to see aerial view of United States on your Windows 7 desktop screen? You can easily do this using Bing Maps aerial imagery theme for Windows 7 users. It is a photography based theme featuring best aerial photos courtesy of Bing Maps. Original theme download contain lot of visually stunning wallpaper backgrounds. It is a dynamic RSS feed, which implies new background wallpapers featuring latest aerial photography will be downloaded automatically and you can use them as desktop background as per requirement.
Download & install Bing Maps aerial photography theme
1. Open download page of Bing Maps aerial photography theme for Windows 7 ( Home Premium, Professional, Enterprise or Ultimate editions)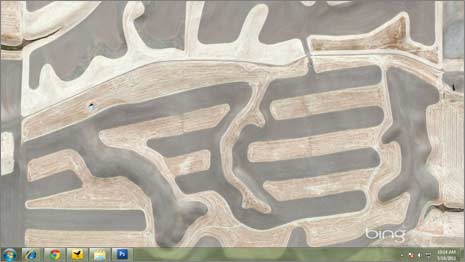 2. Click Download button to download theme file on your computer. Then double click downloaded file to start the installation.
3. You will get prompt in the form of 'Apply Theme' dialog box. Since it is a RSS fed dynamic theme, you need to click 'Download Attachments' option to allow automatic download of new files.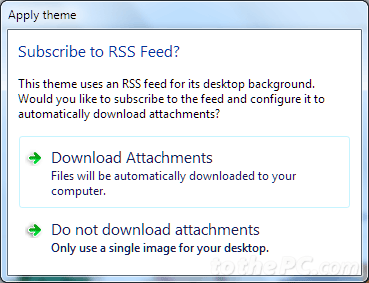 4. You should see new theme applied automatically once installation is complete. Right click on empty space on desktop and click Personalization option. This will show themes installed on your computer.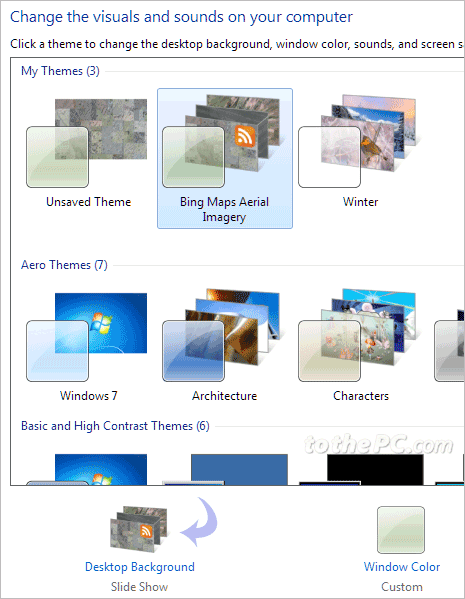 5. Click to select 'Bing Maps Aerial Imagery' theme and then click desktop background option at bottom left. This will open various background options for theme. You can click to display any of the background wallpaper image on the desktop.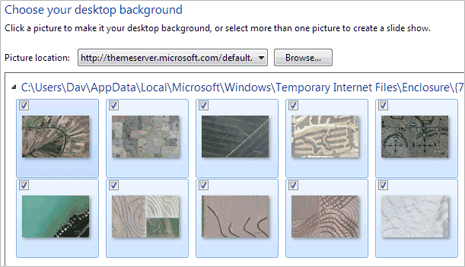 For Starters: RSS fed dynamic theme means – your computer automatically downloads new images when they are added to the Microsoft theme server and you are connected to the Internet. The images are saved to a special folder and will automatically appear on your desktop when you use the dynamic theme.