Windows7 sports all new taskbar in terms of looks and components placement. For example, clock on system tray also show day-date information besides the time. It looks cool and render different looking clock area on the system tray. Now you can get similar clock on your Vista or XP computer using small utility TClock.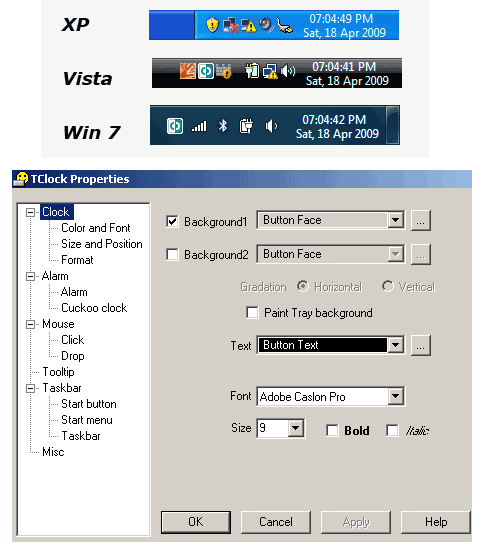 Related – Relish Fab 5 Windows7 features in Vista / XP
Just download, unzip the file, then double click on Tclock icon to run this utility (yeah, no installation required). Right click on new Windows7 like clock to access different options and settings to customize font, size, positioning and other aspects. Download Tclock [link – via askVG] for that new looking clock area on your XP or Vista desktop.