While upcoming Microsoft operating system Windows7 is still in beta stage adventure, utilities keep coming to get feel of Windows7 in Vista or XP. Here is another one, that allows you to change looks of Windows Media Player 11 in Vista to that of Windows Media Player 12 in Windows7.
Please note, this does not add features of Windows7 – it only bumps up looks of Media Player 11 to Media Player 12. This skin makes changes in Windows registry and related files. It is suggested to make a system restore point before the install.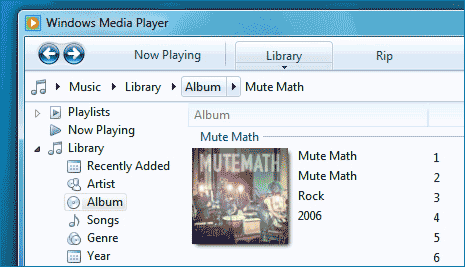 The download page has detailed instructions, read them carefully before the actual install. Enjoy the new look Media Player on your Windows Vista . Yup only for Vista, not for XP – Windows XP users can relish Aeroshake in the meantime.