Google Chrome is a popular web browser software for accessing internet. Its speed, simplicity and security helped it become first choice of many web users among other worthy competitors like Mozilla Firefox, Safari, Opera and Internet Explorer. Google Chrome team actively adds new features and enhancements to the browser which are available in the form of version updates. It is important to update your Google Chrome browser to new and latest available stable version for maximum security and best browsing experience.
Update existing Chrome browser to new version
1. You can easily check for new updates for Google Chrome browser and update it to the new version. To get started, open Google Chrome browser and then click on Options icon at top right part of the browser window.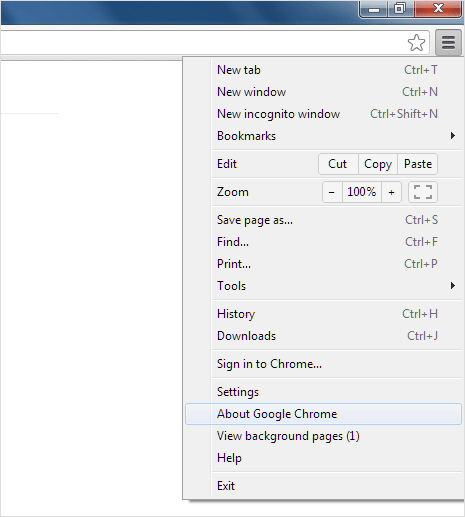 2. Then click on 'About Google Chrome' option. Alternatively, you can directly type chrome://chrome/ in the address bar to open Google Chrome's About page.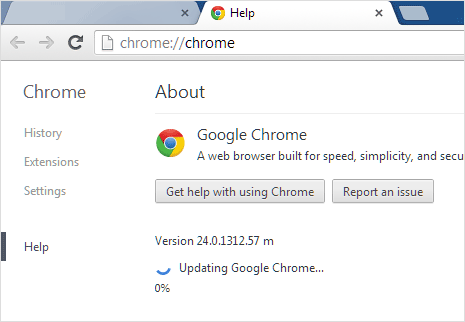 3. You should see listing of current version of Google Chrome browser. Update will start downloading automatically if you are using older version of Google Chrome. Within few seconds or minutes (depending on your internet connection speed), latest updates and version of Google Chrome will be automatically installed on your computer.
Video: Updating Google Chrome to latest version
If you do not follow Google Chrome version release news (like majority of web users), you can simply visit About page of Google Chrome browser once in 2-3 weeks to check for new updates and automatically install new Chrome version.