Microsoft LIVE is rolling out feature after feature. Latest addition is Microsoft LIVE Language Translator. One can select from number of translation options using a drop down box. Simple enter the text or copy paste text and then click on 'translate' button.
Besides you can enter the URL of the webpage, select Language option and then click on translate. You will get result in spit window, with original webpage on left, while translated on the right.
Add translation button to website – Here is more, you can add this translation option on your website or blog. Simply add code found on this page and drop down box with translation options will appear on your website.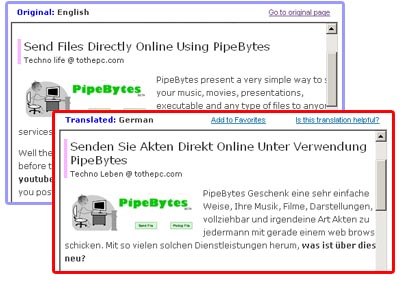 One-click web page translations using Toolbar – You can install LIVE toolbar for one click install any page that is currently open in the web browser. Download toolbar from this weblink.
LIVE Transalator: Website – Add to your site – Download Toolbar
Even you can purchase this translation software for office or home use. Here is link with purchase details. Hmmm… lot of ways you can use this translation offering from LIVE, what say?