SyncEXP is a small and powerful piece of Windows application that can synchronize files and folders within a LAN or a single PC on the fly.
It is free from dll and can be run from USB disk. No installation to the client computer is ever required. It works even if software installs are prohibited. When USB disk is pulled out, the synchronizer detaches from the computer.
A free and quick utility to sync files and folders. It checks existence – time – date – size of items, optimized file comparison algorithm, automatic activity log, progress report window and preview of action.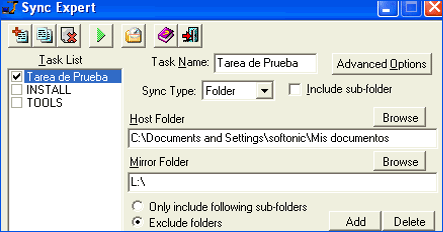 Operating system supported for SyncEXP include Win9x, ME, 2000 , NT and XP. Download SyncEXP for quick syncing process and ability to use this software right from your USB drive. Neat!