Bullying has sadly become part of every stage of our growing up. It starts at impression-able young stage of school life while in teens. We are all familiar with bullying and its dangerous after effect in schools and colleges. It has now spread online and this form of bullying is called cyber bulling. With virtual and 24 hours access nature of internet – bullying online is more dangerous for young minds of kids. Even though cyber bullying is virtual in nature, it can still result in real pain, anger, fear, betrayal and embarrassment in young minds.
How Cyber Bullying may happen online on internet
As lot of kids spend good amount of time online, Cyber bullying can leave them feel devastated. It may result in kids skipping school, moving away from friends, entering into state of depression with suicidal thoughts. Unlike real world, the way cyber bullying may start and escalate is different. Keep an eye on following pointers to stop cyber bullying at the first instant.

1. Intentionally blocking and shutting some one from IM buddy list or from an online group, community or forum.
2. Harassing person on social networking website with embarrassing messages, photos, commenting and so on.
3. Disclosing or leaking out private information of person with sole purpose to embarrass him or her.
4. Impersonate someone to perform bad activities online. Also, being friend to someone and then breaking the trust.
Online Safety tips to prevent Cyber Bullying
Monitoring kids online activities and their friend circle is an important step to avoid your child from online bullying. As internet can be breeding ground for 24 hours bullying arena, encourage child to have friends in the offline world in neighbourhood community and other areas.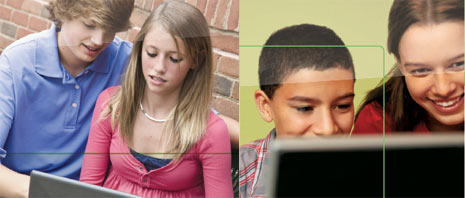 1. Look for signs of bullying – Is your child getting upset when online or texting / talking on the phone? Is child becoming highly reluctant to attend school? These are possible signs of cyber bullying. To prevent this, talk to your child about his online activities. Engage few of his close friends in healthy discussion and isolate the source of worry.
2. Talk to child with confidence – Be frank and open while talking to your child. More confidence child has in parents, more quickly he is likely to inform about possible cyber bullying harassment. Also encourage child to report about online bullying and build confidence in solving it. Give child assurance, this wont cut his online / phone time or his games taken away.
3. Online protection – One common form of online harassment is leaking out of personal information and photos. You should keep kids informed about importance of strong password for their online accounts. Also, they should not share their personal account passwords, phones, laptops with friends.
4. Act fast when you know – If you come to know about possible cyber bullying happening with specific child – do not wait for bullying to get less or stop by itself. You should act immediately, talk to the child and make him comfortable. Tell child not to respond or retaliate as this what person bullying looks for.
Block that person in your online community, IM and phone. If you know parents of bullying person, talk to them for possible solution. You also have option to report bullying child's school authorities for possible action. There are lot of way to keep check and solve problem of cyber bullying with underline focus to act and not wait for it to stop by itself.
To spread information about cyber bullying threats and possible solutions – you can download Microsoft guide on Cyber bullying. Further you can print this brochure and display in school premises for everyone to be aware of this online threat affecting offline life of kids from online interactions.