Images on a website take maximum amount of bandwidth. More images slows down loading of a webpage. One quick and easy way to surf internet faster and save bandwidth is by blocking image loading on websites. This can be easily done in Firefox using "Image Block" addon. It allows internet surfing without images on websites in Firefox browser.
Steps to use Image Block plugin
1. Download Image Block addon [via ghacks]
2. Install the plugin & restart Firefox browser.
3. Goto View > Toolbars > Customize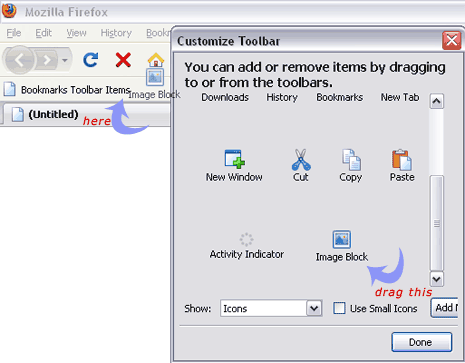 4. Then drag the Image block icon to navigation toolbar.
5. Click the image block button & load any website without images.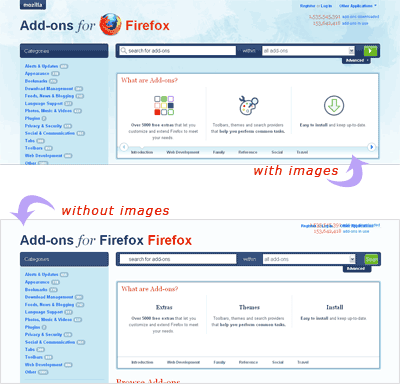 There are other ways to surf internet faster by blocking images using different techniques. Blocking images is ideal for quick text based surfing of internet. Want to try?