You may be accessing and logging into Facebook account from multiple devices. Did you forgot to logout from Facebook account at specific time? Now you will be able to log out of any Facebook session that you may have left active on another computer or device. This is possible using remote logout feature on Facebook.
Logout Facebook account active on other devices
1. Login into your Facebook account from any computer.
2. Then goto Account > Account Settings
3. Click 'Change' next to 'account security' option.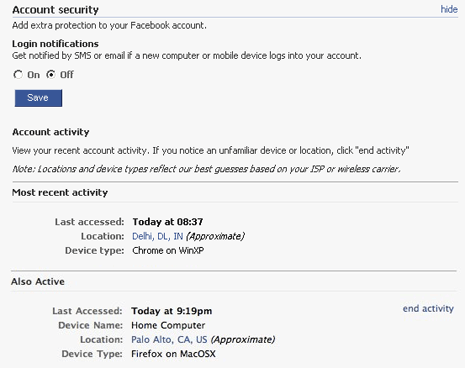 4. Checkout most recent activity under 'account activity'. It will show details of Facebook login location, time and ip address.
5. Click 'end activity' button to logout remotely from any previous logged in session of other devices.