Facebook Places is a geolocation feature that allows Facebook users to share their current location or place with other Facebook friends. We have already seen quick and easy procedure to use Facebook Places feature to share your location. Few users may want to turn off this feature due to privacy concerns and stay private.
Turn Off 'Friends can check me in to places'
1. Login into Facebook account and goto Account > Privacy Settings at top right.
2. Then click 'Customize Settings' link under "Sharing on Facebook" option.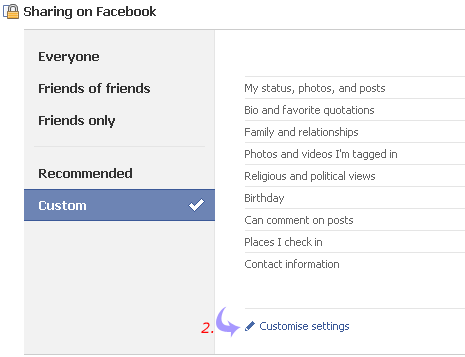 3. On the next screen and scroll down to check "Things I share".
4. Select 'Customize' option by clicking drop down button next to "Places I check in". Then select 'Only Me' option or select specific friends.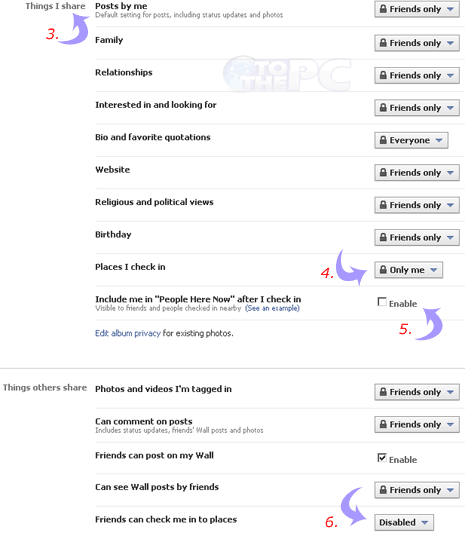 5. Then click to uncheck (no tick) for enable option next to 'Include me in "People Here Now" after I check in'.
6. Then select 'disabled' option next to "Friends can check me in to places" under "Things others share".