Ideally, you have to manually delete internet browsing history in Internet Explorer browser. Internet Explorer 8 makes life very easy browsing the web and managing copied cache history files. You can setup Internet Explorer 8 to automatically delete browsing history when you exit (or close) it.
Automatic method to delete history in IE8
1. Open Internet Explorer browser.
2. Goto Tools > Internet Options.
3. Click to check option "Delete browsing history on exit".
4. Then click Apply, OK.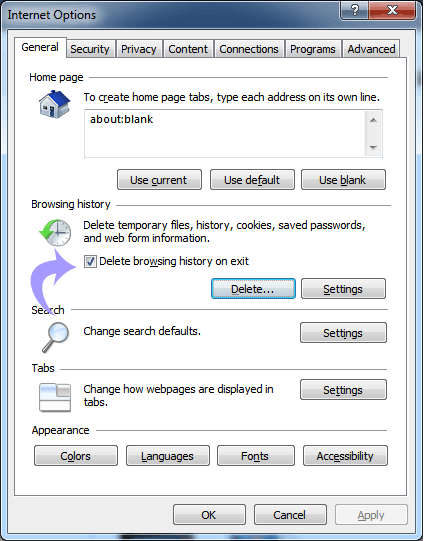 From now on, after every browsing session when you close Internet Explorer window – the browsing history will be deleted automatically in the background, without you having to click anywhere to delete it. Handy, isn't it?