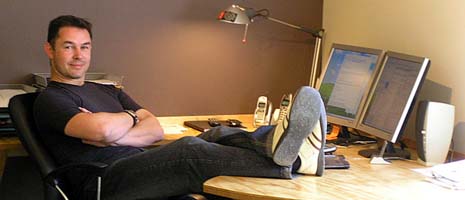 Techno people spend big chunk of their time starring at their LCD screen or laptops. Each one of us have different looking work space with different type of setting including table, computer and other elements.
Now you can show off your workspace with "Where We Do What We Do". You can also check beautiful, clean and ugly workspaces of folks around. There are loads of images of different workspaces to get some cool ideas redesign your workspace.
You can show your workspace to the world by submitting photos of your workspace. Besides, you can also comment on workspace views submitted by others.
And yes, another way to connect to new people and their workspace tastes. [via WWD – Photo Julian @ WhereWeDoWhatWeDo]