Besides the usual blogging, their are specialized blogging fields like Video blogging, photo blogging and even live blogging. Tweaking WordPress template can let you indulge in any type of blogging.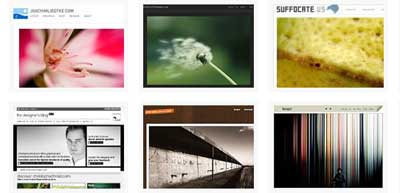 However, there are specialized options if you want to get started with PhotoBlogging. There are web services like PhotoBlog that allow quick photo blog creation without much technical know-how.
If you are comfortable downloading and installing files on a server, then check out PixelPost. It is an open-source, standards-compliant, multi-lingual, fully extensible photoblog application for the web.
This software can run on any standard web server with basic requirements of PHP 4.3 or greater (w/ GD-lib) and MySQL 3.23.58 or greater. It has clean backend with option of installing themes, addons and much more.
Coming to the functionality, it does good job for the purpose it is suppose to server. Checkout DEMOÂ Photo Blog powered by Pixel post. It is clean and loads fins. You can comment on individual image posts, just like we can do on any other blog.
Download Pixel Post (483kb) to test drive a new photo blogging experience. Also check loads of simple and colorful pixel post templates. PixelPost is a simple and effective PhotoBlogging application.