For starters, SmugMug is a popular image hosting website. You can upload your personal photos and create beautiful galleries. If you use Windows Live Writer desktop client to update your blog and want to post photos of your SmugMug account, then checkout SmugMug To LiveWriter add-on.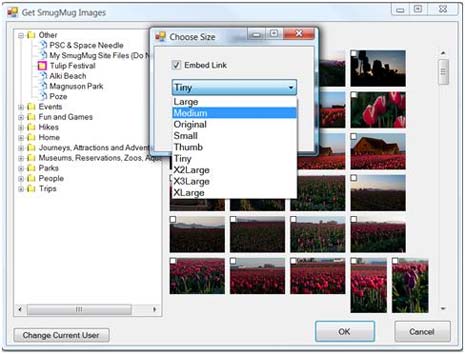 Related – Windows Live Writer Plugins for Digg, Flickr & Twitter
After the install, you can login into SmugMug account within Windows Live Writer and browse all photos in explorer format. Select any image and required embed image size to quickly post it to your blog from Windows Live Writer. SmugMug to Live Writer for sure is cool and quick way to post SmugMug photos on blog using Windows Live Writer.