Upload Mirrors web service can upload your files to over top 12 file hosting service in a single click. Just browse file for the upload, select among 12 listed file hosting services and hit the upload button. You will get sharing links of uploaded file for each hosting service.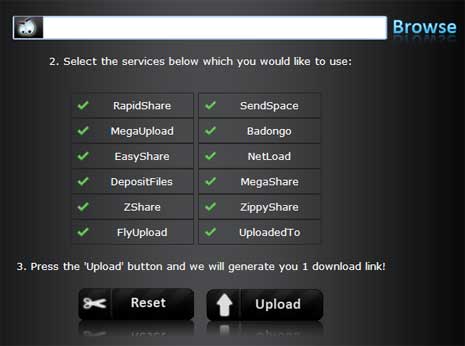 Related – 3 Ways to Upload Videos to Multiple Video WebSites
It is an impressive web service for users who share same files on different forums and social networking websites. Since few websites do not allow specific hosting service files to be linked, with upload mirror you always got option sharing links. Checkout Upload Mirrors, it supports services like RapidShare, MegaUpload, EasyShare, DepositFiles, ZShare, FlyUpload, SendSpace, Badongo, NetLoad, MegaShare, ZippyShare and UploadedTo.