jUploadr is a portable java based tool to quickly upload photos from desktop to online photo services like Flickr and Zoomr. It is a cross platform tool and is available for free download for Windows, Mac and Linux systems. It has easy to use "drag drop" interface support for easy loading of photos into application and then uploading to online photo accounts.
Use jUploadr to send photos to Flickr, Zoomr
1. Download jUploader tool for your computer.
2. Unzip & double click jUploadr icon to launch utility.
3. Goto Edit > Accounts to authorizeFlickr or Zoomr account for upload.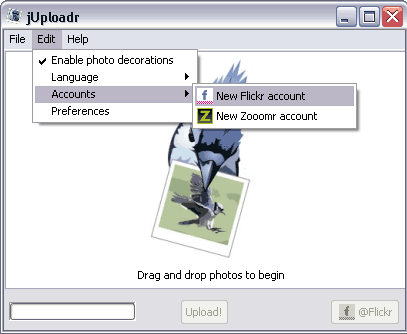 4. After account authorization, drag and drop photos into application window.
5. Right click on each photo to edit properties / description.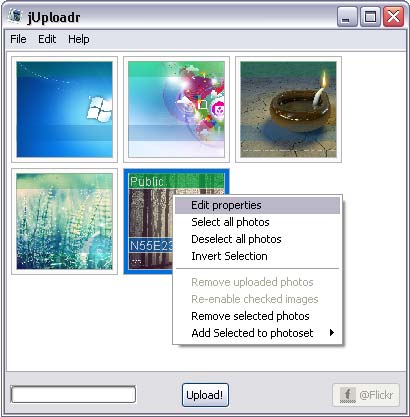 6. Click Upload button to send selected photos to specified Flickr or Zoomr account. Quick and easy uploading!