Twitter is a simple web application but it can easily become complex if you got huge number of Twitter follower and following users. Next Unclutterer, a simple and clever online tool can help you in quickly cleaning of the mess in your Twitter account. Cleaning process is based on certain very practical and intelligent facts.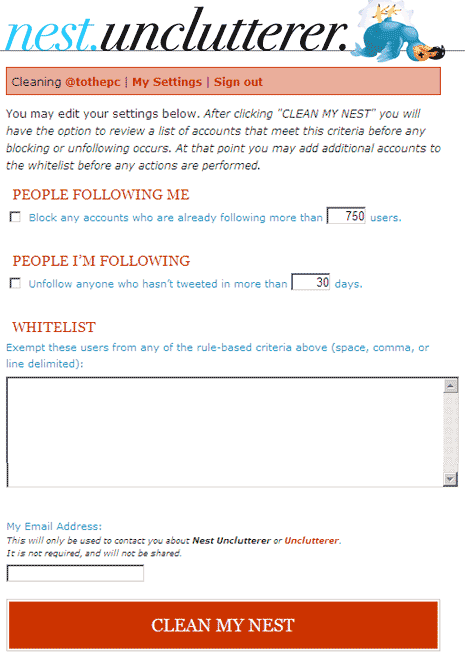 Related – Trim & Clean your Twitter contact list with MyCleenr
These facts include: Can a real person actually follow 700 people? Nest Unclutterer protects your privacy by blocking users following too many users. It also removes followers who have been inactive for a given period of time (say 30 days). There is even option to mention Twitter users that should be excluded from cleaning process. Perform some Twitter account cleaning at Nest Unclutter [via].